Category:Lugenburg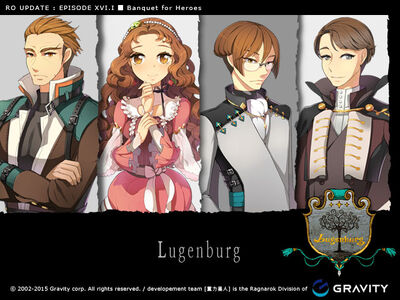 This is the listing of all known members of the Lugenburg royal family. They are purportedly known to have an honorable history of siring many wise kings of Rune-Midgarts. The Lugenburgs carry on the will of their ancestor Wilhelm Lugenburg to protect honor, justice, and traditions.
On iRO, this family name is mistranslated as Rowenberg, Roewenburg, Loewenburg, and Roegenburg.
Pages in category "Lugenburg"
The following 10 pages are in this category, out of 10 total.