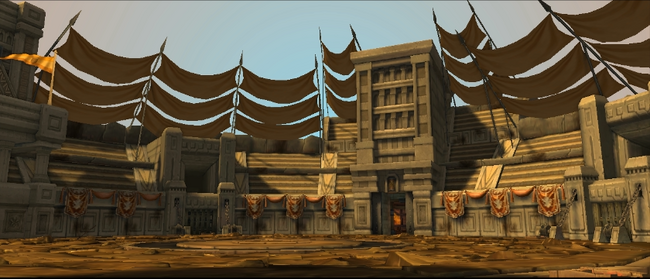 The Colosseum is Ragnarok Online II's equivalent of Ragnarok Online's Krieger von Midgard Battlegrounds scenario. It is a unique player-versus-player (PVP) scenario that allows players to fight one another in addition to monsters and rank up.
The Arena

Colosseum uses an arena setting so that all players interested in PVP can go to one centralized area to fight. Whenever Colosseum opens up, a little notification will appear on every player's interface. Clicking on the notification will send them to the Colosseum arena.
Blood Points
By participating in the Colosseum, players can earn Blood Points, which can be used to purchase Colosseum items, gear, and mounts. Everything you kill, from monsters to players, will earn you Blood Points.
See Also
Videos
Patches
iRO2 Patch (2016 Nov. 07)

Damage-over-time debuffs will be removed from players once they exit the following maps: Prontera Battlefield, Morroc Fortress, Colosseum, PvP Arena, and Jehoon Training Site.

iRO2 Patch (2014 Oct. 06)

Seed runes effects should no longer work in Colosseum to better balance the playing field there.