This article refers to the 3rd Class Minstrel. For the Transcendent Class Minstrel, please see Clown.
Minstrel

Minstrel concept art for RO.
Info
Job Tier
3rd Class
Job Base
Bard, Clown
RO Job Bonuses
STR
AGI
VIT
INT
DEX
LUK
+7
+5
+7
+9
+8
+1
RO2 Job Bonuses
STR
AGI
VIT
INT
WIS
none
none
none
none
none
Minstrels sing songs beyond the level of simple songs because of the magic in the chorus giving a magical effect. Minstrels have the ability to perform songs or chorus immediately, unlike Bard/Dancers or Clown/Gypsies that have been played so far. You either had to stop and wait for another performer or do nothing at all. Also, if you learn the skill "Lesson", you can use songs and chorus while playing, giving the ability to play two different effects at the same time. In addition, the chorus skills has enabled the more powerful Wanderers/Minstrels to be more powerful if they belong to the same party. The various effects of numerous songs and choruses will be more effective in hunting as well as in siege and masterpieces.[1]
NOTE: On iRO, the Minstrel is localized as Maestro due to having already localized Clowns as Minstrels.
Background
Many tales about how Minstrels came about have surfaced over the years, but none have ever really been confirmed as the truth. The most popularly accepted story goes like this:
Once upon a time, a particular Bard composed many songs during his travels. His charming songs touched the hearts of almost everyone in the world and were widely known as the Minstrel Songs.
These Minstrel Songs also moved many other Bards and they grew popular amongst them. People called the Bards that sung his songs Minstrels. These Minstrels travelled the world and dedicated their voices to performing these Minstrel Songs. Their listeners loved their songs and were swayed by their mystique, especially since the original composer of the songs remains a mystery.
Someone calling himself "Minstrel Song" has recently appeared to teach his songs to Bards and Clowns. Perhaps there may be a little bit of credibility to this charming legend.[2]
Job Change Quest
Notable Minstrels
Races
Only Normans are inclined to become Minstrels.
Armor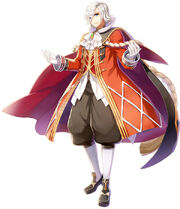 Minstrels can equip gear designated as:
Minstrel Classes Only
3rd Class Only
All Classes
Weapons
Minstrels can utlize the following weapons:
Abilities
Advanced Jobs
Minstrels are of the highest job tier and cannot advance any farther.
| 1st Class | 2nd Class | 3rd Class | Transcendant |
| --- | --- | --- | --- |
| Archer | Bard | Minstrel | Clown |
Trivia
A minstrel was a medieval European bard who performed songs whose lyrics told stories of distant places or of existing or imaginary historical events. Although minstrels created their own tales, often they would memorize and embellish the works of others.[3]
Gallery
References
Patches