Rebel

Rebel concept art for RO.
Info
Job Tier
2nd Class
Job Base
Gunslinger
RO Job Bonuses
STR
AGI
VIT
INT
DEX
LUK
+3
+6
+6
+8
+8
+5
RO2 Job Bonuses
STR
AGI
VIT
INT
WIS
none
none
none
none
none
The Rebel is Gunslinger's subsequent occupation that uses a variety of firearms and specializes in ranged attacks . Pistol, rifle, shotgun, Gatling gun, and grenade launcher; five different types of weapons, more than any class, while using a variety of skills![1][2]
NOTE: The original name of this job class is Rebellion as a reference to the movie Equilibrium (localized as Rebellion in Korea and Japan).[3] As the term doesn't make sense since it refers to an action rather than an individual, the correct term for this job class is Rebel.
Background
The mercenary soldiers who survived the Mercenary Rebellion have been hiding their identity and living scattered here and there in Einbroch. The revolt of the past had since faded into mere memories. There, in an Einbroch basement, the survivors created a secret meeting place to exchange information. At first glance, the place seems to be an ordinary pub where clients commission requests or so the rumors say. No one have yet to confirm this and there are only speculation. However, dilettantes call them Rebel. [4][5]
Job Change Quest
Notable Rebels
No data yet.
Races
Only Normans can become Rebels.
Armor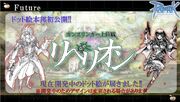 Rebels can only equip gear designated as:
Archer Class (headgear, footgear, garment)
All Classes
All Classes except Novice
Weapons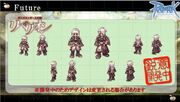 Rebels can use the following specialized weapons:
Abilities
Advanced Jobs
Rebels are the highest job class in this branch and cannot advance any farther.
| 1st Class | 2nd Class |
| --- | --- |
| Gunslinger | Rebel |
Trivia
Rebel refers to a participant in a rebellion.[6]
Media
References
Patches