Spore Doll

The item's info window.
Info
Type
Miscellaneous
Effects
none
Weight
10
Source
Spore
Cost to buy
--
Cost to sell
2,750 Zeny
A doll that looks just like a Spore monster.
Merchandise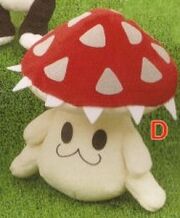 In 2007, Spore plushes manufactured by System Service Co. were made available through several third-party sites.
External Links